Tuscumbia Police Department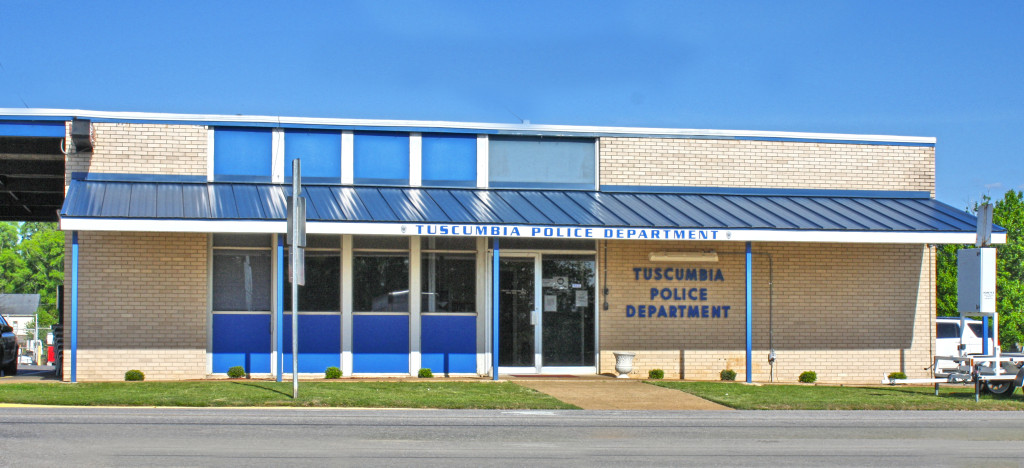 Welcome to the Tuscumbia Police Department page! Our Department consists of 28 dedicated personnel promoting the safety and well being of our community. In the past year, we have established a K-9 Unit, SWAT Team and plans are in effect to create a program to track and apprehend those who would prey on our children through the internet.
The Tuscumbia Police Department is also the only correctional facility in Colbert County that houses and maintains female inmates.
Our Mission Statement:
It is the mission of the Tuscumbia Police Department to work with our citizens to preserve life, reduce crime, protect property, protect the civil rights of our citizens and employees, and promote individual responsibility and community commitment. This will be accomplished while striving for a Standard Excellence in Policing.
The Tuscumbia Police Department continues to be a progressive and proactive Police Department. If we can ever be of any assistance, please do not hesitate to call on us. Thank you for your support.
Administration:
Tony Logan
Chief of Police
Stuart Setliff
Deputy Chief
Operations:
Steven Higginbotham
Captain
Mike Smallwood
Lieutenant
Jeremy Wear
Lieutenant
George Henley
Lieutenant
Mike McMinn
Sergeant
 
Sergeant
Danley Murner
Sergeant
 
Sergeant
Ivan Corona
Patrol Officer
Chris Lampley
Patrol Officer
Billy Jefferson
Patrol Officer
Josh Chapman
Patrol Officer
Jared Hatcher
Patrol Officer
Vonnie Judge
Patrol Officer
Roger Mitchell
Patrol Officer
Drew Chasteen
Patrol Officer
Matt Senkbeil
Investigation
Austin Handley
Investigation
Communications:
Crystal Watson
 Renee Oswalt
 
Natalie Davis
 
 
Corrections:
 Marcus Phillips
Barbie Price
 Tristan Sebelski
 
Tuscumbia Police Department
218 S. Dickson Street
Tuscumbia, AL 35674
(256)383-3121