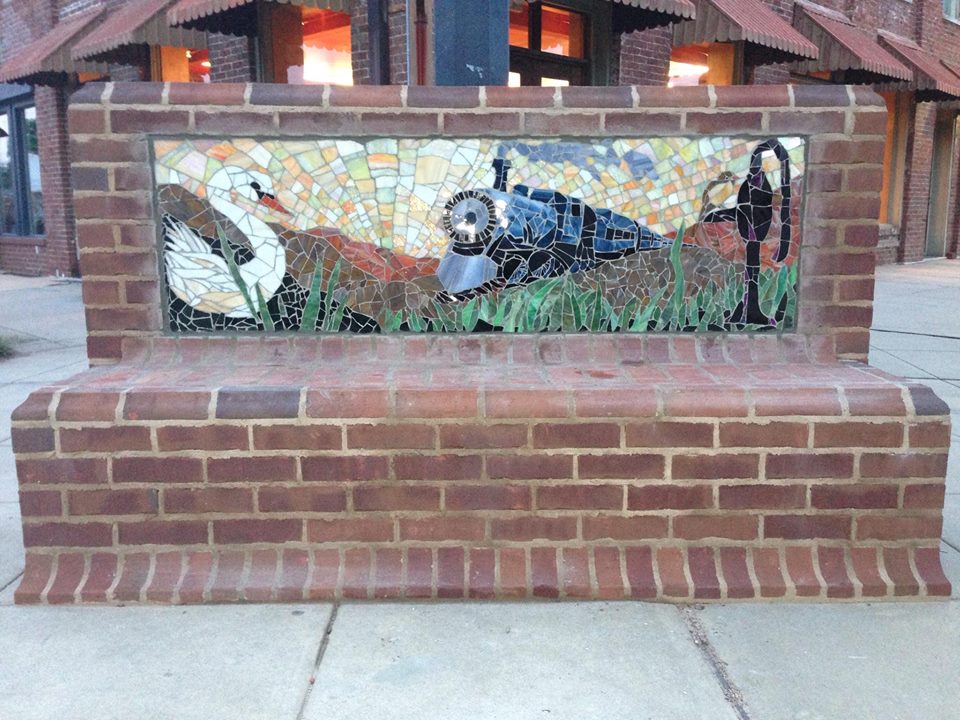 The Tuscumbia Downtown Redevelopment Authority (TDRA), spear headed by Kerry Underwood, developed the concept of a bench project to enhance downtown street corners.  The hope was to draw artists, locals and tourists alike to visit Tuscumbia and see the "Benches on Parade".  As a way of promoting the historic and artistic elements of Tuscumbia, artists are allowed the freedom to design each unique bench to highlight themes significant to our town.  Historic themes include Helen Keller, Indian heritage, historical railway, and others.  Mediums for artists are brick, iron, stone and other long lasting structural components.
 The first completed bench in this project is located at the corner of Main Street and 5th Street at the beginning of Tuscumbia's historic Commercial Row and was sponsored by Shoals Solid Waste Committee. Masonry Contractor Arkie Smith brought not only a professional but a very talented and artistic approach to the brick.  His design is perfect, functional and elegant.  Artist Tara Bullington-Baker created an exquisite Tuscumbia themed mosaic, complete with a train and water pump. The first mosaic in her career is a huge success; their combined talents and creativity exceeded TDRA expectations and has transformed the corner of 5th and Main.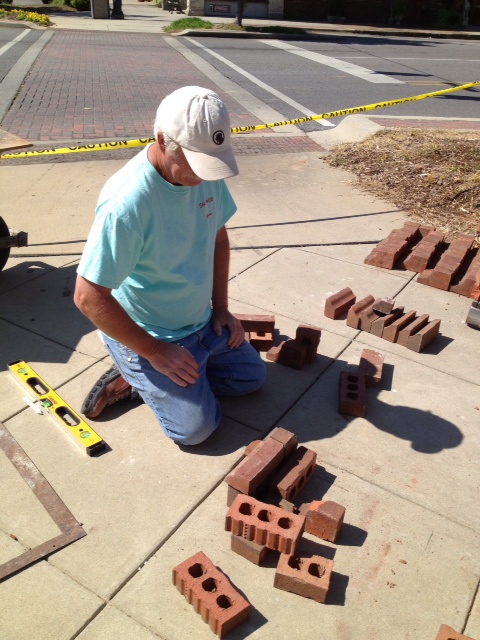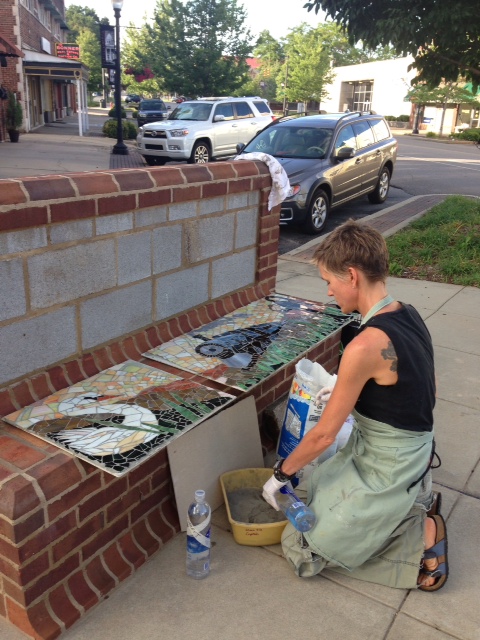 The "Benches on Parade" became an instant tourist attraction with the completion of the first bench. This project is a distinctive way to celebrate both history and art simultaneously.
The TDRA is comprised of six members: Kerry Underwood, Chairman; Leslie Keys, Sherry Campbell, May Woodie Christopher, Pam Baschab and Roger Baschab.  The Tuscumbia Downtown Redevelopment Authority was formed to provide consistent support and promotion of the city's redevelopment projects, create easier avenues for private developers to build and remodel in the downtown and business districts, and advocate projects to foster Tuscumbia's tourism.